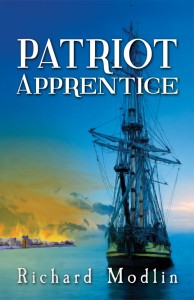 Patriot Apprentice, Modlin's second American Revolutionary War thriller in the Hollister series, recounts the continued adventures of Jack Hollister. Promoted by George Washington to rank of midshipman, Jack joins real and fictitious patriots in their high seas exploits and their quest for independence. Convinced and reassured by his friend Nathan Hale that his decision to remain in the colonies is courageous and honorable, Jack accepts an assignment on the Piper, one of the first ships of war in George Washington's fledgling navy.
Danger and adventure await as he sets sail aboard this armed schooner. Though jeopardized by Redcoats, renegades, true and despicable loyalists, Jack finds dauntless courage and unfaltering camaraderie among his peers.
Richard Modlin continues to highlight the lesser-known battles of the American Revolution and events of early American history. The settings and times for this fast-paced, historically accurate tale are the days following the bombardment of the coastal village of Falmouth, presently known as Portland, Maine.
To purchase please click on Hartside Publishing.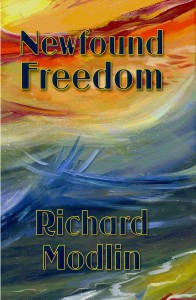 Newfound Freedom is Richard Modlin's well-crafted, historically accurate, narrative epic that will thrill readers interested in American colonial life and nautical adventure. It's a flowing, coming-of-age, plot-driven novel of camaraderie comparable to the early books written by Patrick O'Brien.
Modlin's inspiration for the novel found its genesis in the author's love of history and his stays along the down-east coast of Maine, where he learned of the Battle of Machias, the first naval battle of the American Revolution.
Modlin's superb writing skills and knowledge of history keeps the reader intimately engaged with the history of the time. The dialogue uses only words and expressions that were common lexis in the New England, Great Britain, and on the high seas in the eighteenth century. Descriptions of the landmarks, events, and terrain are true to the time. Moreover, the fictional characters interact with actual historical figures such as George Washington, Jeremiah O'Brien, Nathan Hale, and many others.
Newfound Freedom has been selected as a Finalist for the 2013 ForeWord Review's Book of the Year Award in General Fiction.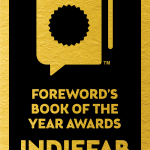 Kirdus Review: An intricately plotted novel of naval exploits along the Atlantic coast on the eve of the American Revolutionary War. The novel follows two aristocrat brothers, Ian and Jack Hollister, who've traveled from England to oversee their father's business interests in Boston. En route, they're shipwrecked off the coast of Maine; the brothers and some of the crew make it to shore, where they're eventually rescued by a group of American pirates led by the irascible Maire Balch. Although the brothers are treated cautiously at first, the pirates soon take to them and introduce them to the revolutionary ideas afoot in the colonies. When Ian and Jack are briefly separated, the Royal Navy kidnaps a number of the pirates, Ian among them, and conscripts them into service—tasking Jack and the others with rescuing them and fighting the British. It's a rollicking tale, complete with sea battles, budding love affairs, familial infighting and even brief appearances by the patriots George Washington and Nathan Hale. Modlin also does a good job at differentiating Jack's and Ian's characters: Ian, the older of the two, remains steadfast in his support of the crown, even after being forced into labor for the navy, while Jack is more passionate, taking to heart the goals of the colonists in declaring their freedom. Too often, though, the novel handicaps its story with serious pacing issues; characters frequently sound like mere mouthpieces for political ideas, and the earlier naval scenes, in particular, contain an excessive number of nautical terms. The novel's conclusion also isn't nearly as dramatic as it might have been, given the ideological differences that grow between the brothers over the course of the story. A competent, if occasionally unsteady, historical narrative, likely to please those who love stories of naval battles.  Kirkus Review
To Purchase please click above on Hartside Publishing