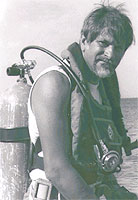 ABOUT THE AUTHOR
During his career as a marine and freshwater ecologist, Dr. Richard Modlin, wrote and published over seventy scientific articles, book chapters and reviews.  Born in Toledo, Ohio and educated at the Universities of Wisconsin and Connecticut, he is an Emeritus Professor of Biological Sciences at the and the former Director of the UAH Honors Program. Richard is now avidly pursuing his second career as an author.  Although his primary interests have shifted to creative writing fiction, non-fiction, travel adventures, short stories and novels, he is still interested natural history.  His popular press articles have appeared in Sea Frontiers, Bird Watcher's Digest, Encyclopedia of Environmental Issues, Birmingham Arts Journal, Muscadine Lines: A Southern Journal and in other magazines.  He is the author of the book title Malachite Lion, A Travel Adventure in Kenya, which describes his travel adventures to East Africa.  Recently he has completed his second book, Chasing Wings, where he recounts his bird watching exploits and encounters. Richard has received several awards for his writings.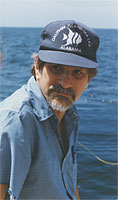 Occasionally, Richard may be heard reading his short essays on WLRH, Huntsville's National Public Radio affiliate.  He is the President of the Alabama Writers' Conclave, the oldest, continuously active, writers' society in the United States and on the Executive Board of the Huntsville Literary Association, where he was the former chair of the Young Writers Contest.
His career gave Richard considerable opportunity to travel.  His appointment as the UAH Liaison Officer to the Alabama Marine Environmental Sciences Consortium connected him with the Dauphin Island Sea Lab, where he spent many summers teaching and doing research. As a senior research fellow with the Smithsonian Institution's Caribbean Coral Reef Ecosysts program,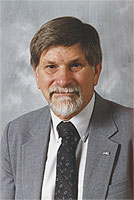 Richard swam for hours, underwater, examining the mangrove swamps and coral reefs off the coast of Central Belize.  He worked a year at the University of Lund, Sweden as a Senior Fulbright Research Scholar, and has traveled extensively throughout North and Central America, Europe, East Africa, and the islands of the Western Atlantic, Indian, and Pacific Oceans and the Mediterranean Sea.  He is an ardent SCUBA diver, bird watcher and nature photographer.
Presently, Richard and his wife Marian, who is also a writer, live in a forest on a mountainside in North Alabama and spend part of their summers on the Downeast Coast of Maine.